Then you can input an email address, username, and create a strong password. You may want to make considerations about using an email or username that do not reveal personally identifiable information about you. A confirmation email will be sent to the provided email address.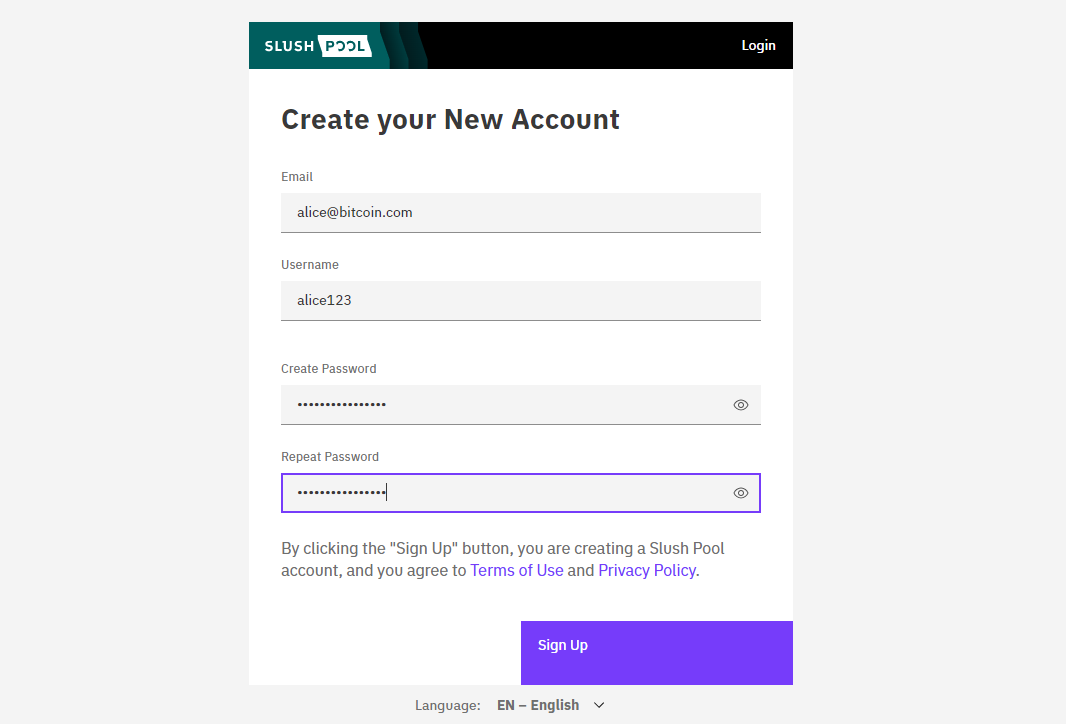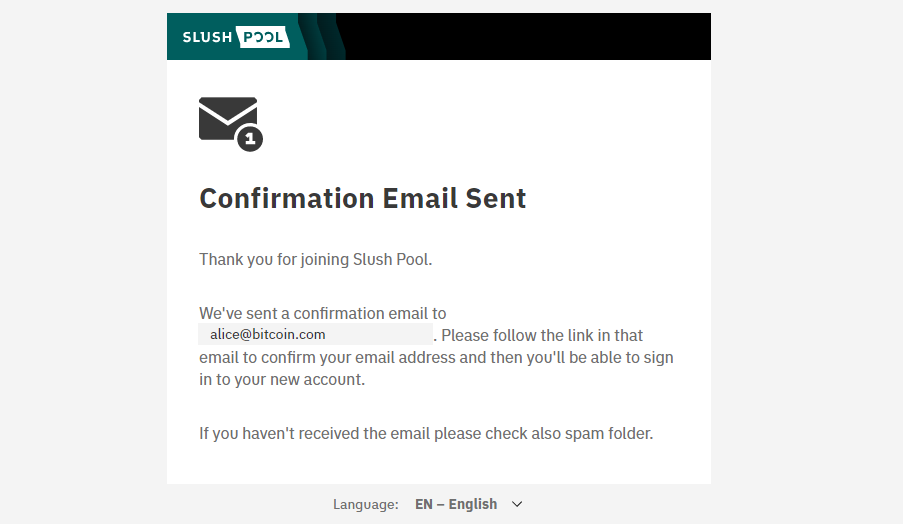 Open the confirmation email that was sent to you by SlushPool and click on the confirmation link. That link will bring you to the SlushPool login page where you can enter your username and password. You will likely be presented with a Captcha.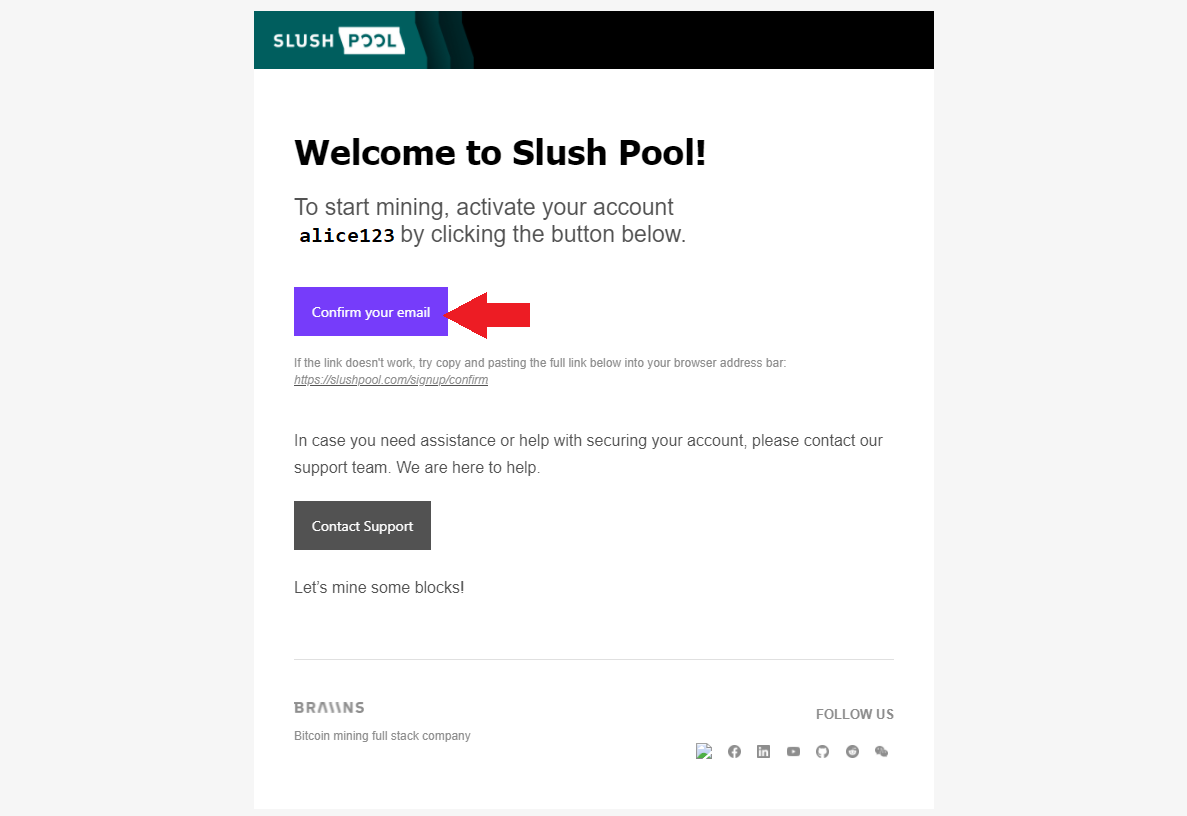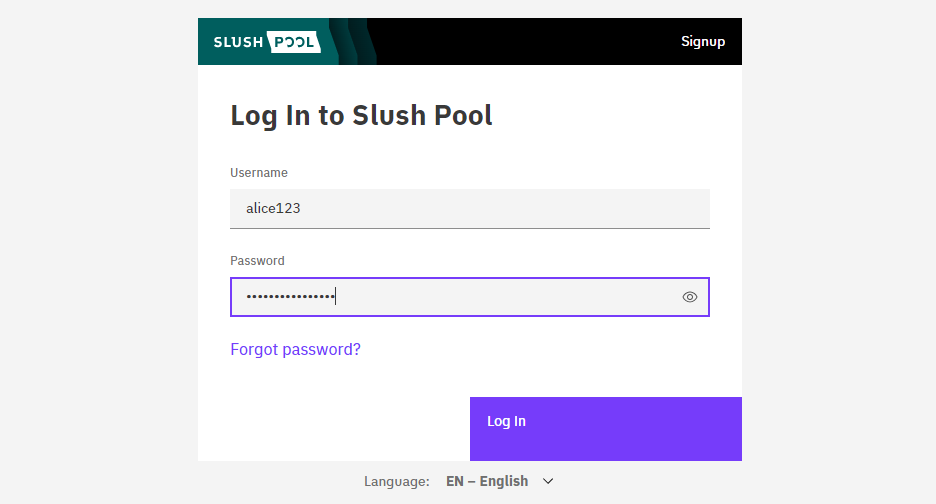 After successfully logging in, you should now be looking at your new SlushPool dashboard. The first thing you want to do is setup your rewards payout. Navigate to the Funds tab in the upper menu bar.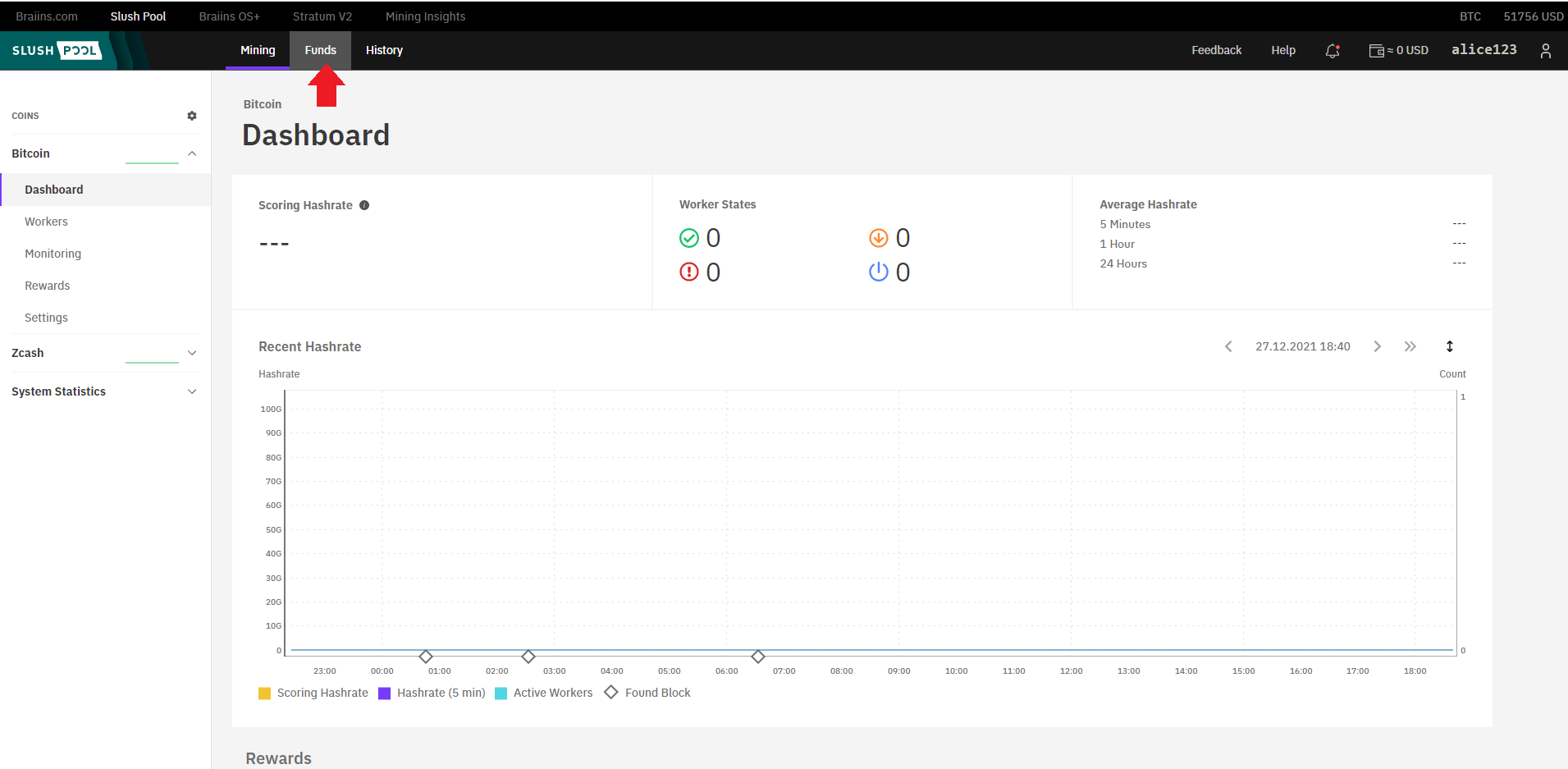 Next, navigate to the row labeled Bitcoin Account and on the right-hand side click on the Set up hyperlink. Then click on the Create New Wallet option. Then fill in a wallet name, your bitcoin deposit address from your preferred wallet, and select a Trigger Type of either threshold or time interval. With small scale mining operations it may make more sense to use the threshold option so that once the accumulated rewards exceed a specified threshold, the payout is made. Specifying a threshold value lower than 0.01 bitcoin will result in a small fee. Then click on Confirm Changes.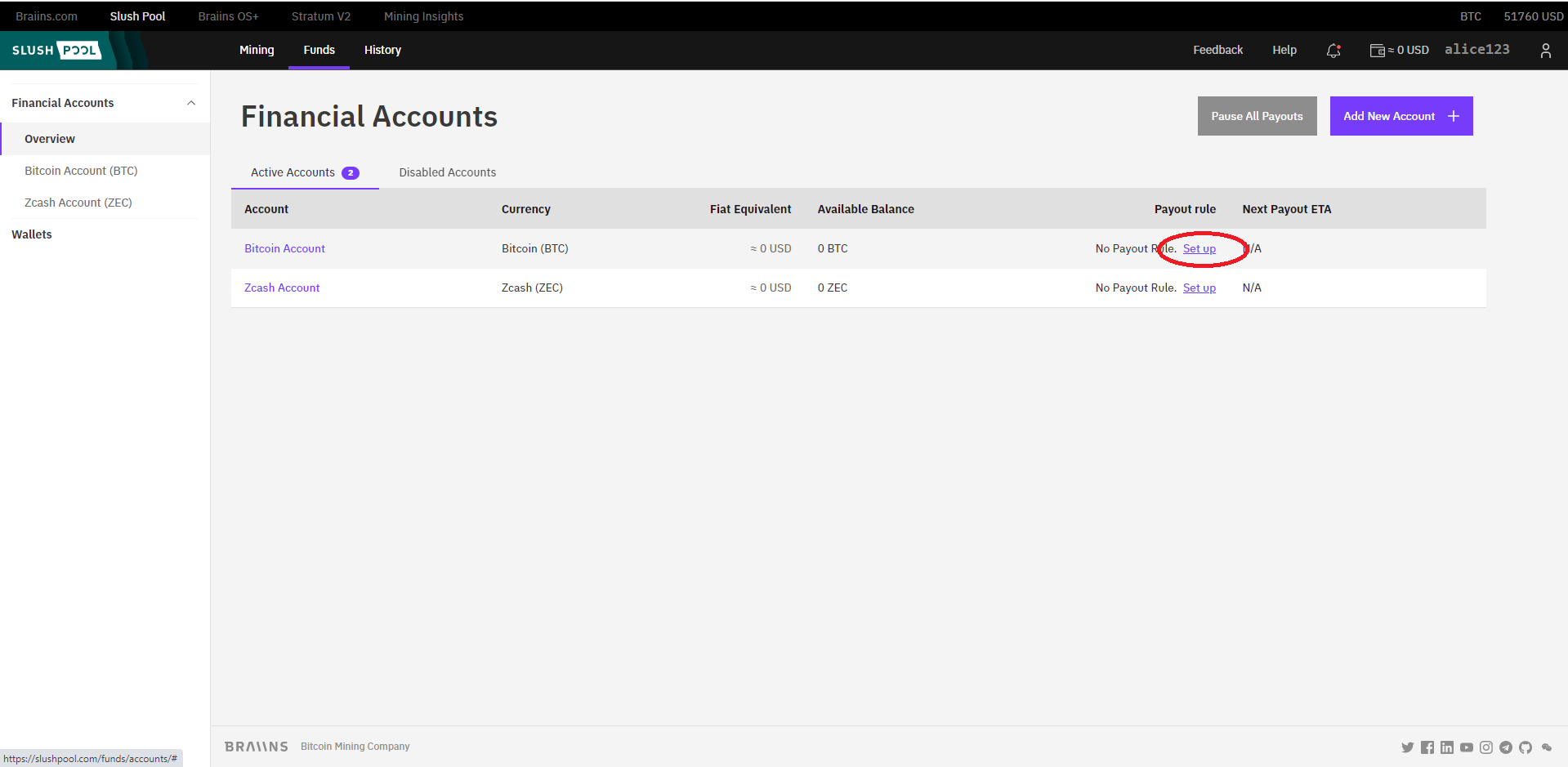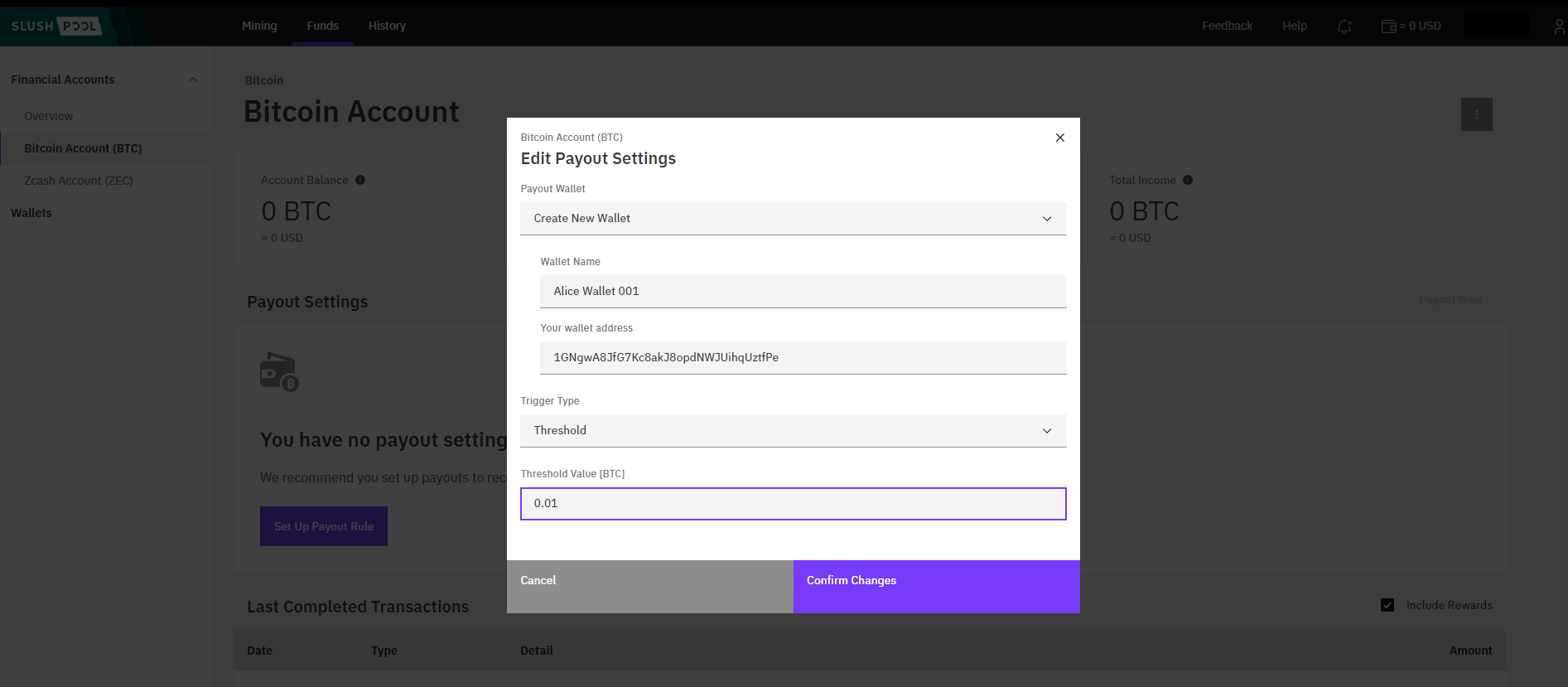 You will be asked to confirm your SlushPool password and you will be sent a confirmation email asking for you to confirm the deposit address change. After clicking on the confirmation link in your email, you will be directed to a new SlushPool window and you will see that your changes have taken effect.
That is the process for updating your payout address. There are privacy benefits to only using addresses one time, so consider updating this address between each payout. At this point your SlushPool account is all setup and ready to use. This is a good time to do the initial startup with your ASIC and then the configuration can be set to your new SlushPool account.
---
2021-2022,
econoalchemist
Revision
32ebc10