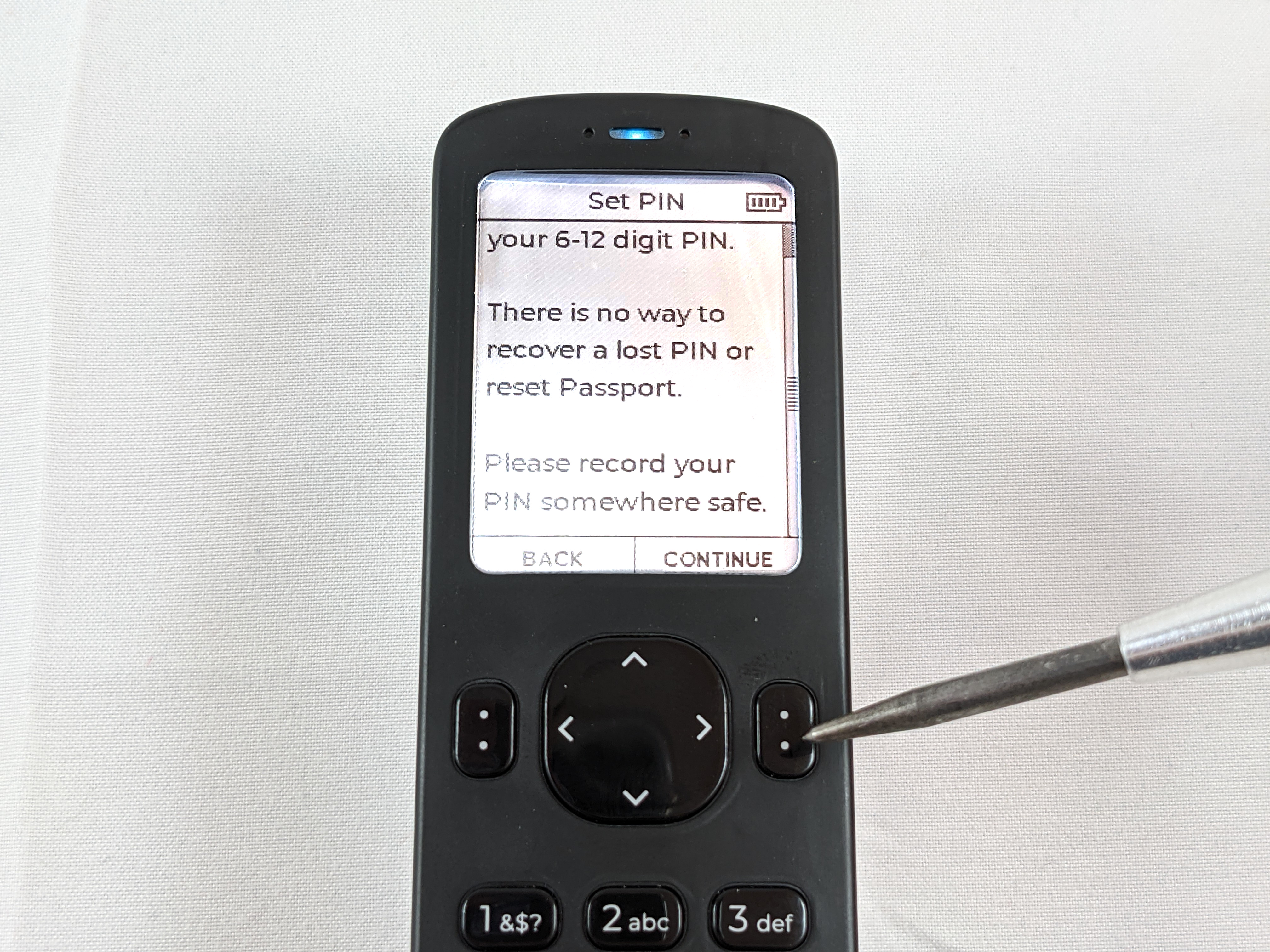 Next, you will be presented with a blank PIN entry dialog. Use the numbered keys on the Passport to enter the first 4-digits of your new PIN. Immediately upon entry of the 4th digit, you will be presented with the two anti-phishing words. Write down the first 4-digits of your PIN along with these two anti-phishing words. Speaking this information out loud could introduce a potential risk of exposing the details to any devices that may be listening to you. Then press the next button and enter the remaining part of your PIN and write that down too. This remaining part needs to be at least 2-digits long and can be as much as 8-digits in length. Your PIN in its entirety can be up to 12-digits in length. In this example, the PIN 12345678 is used. Do not use 12345678 for your PIN.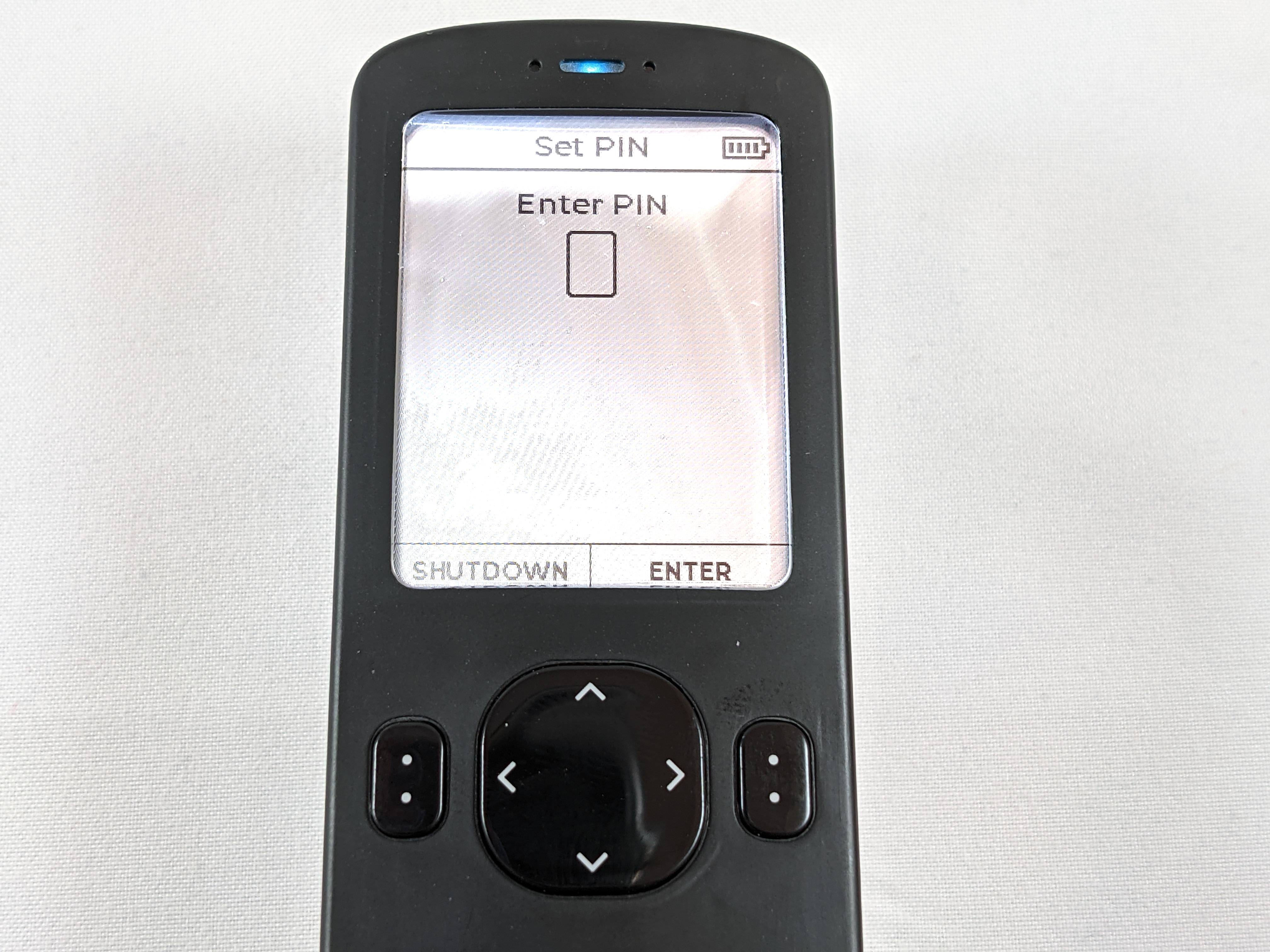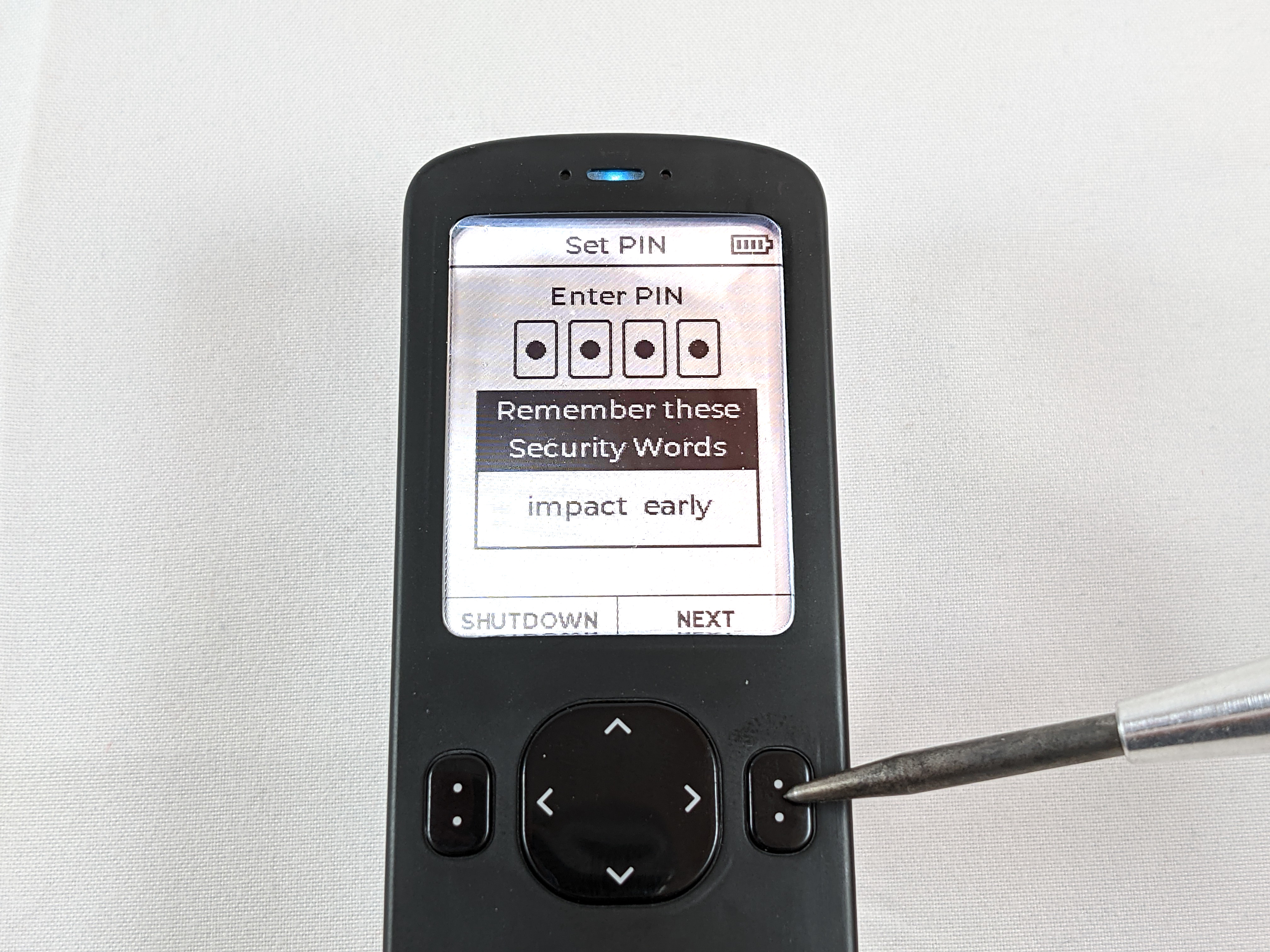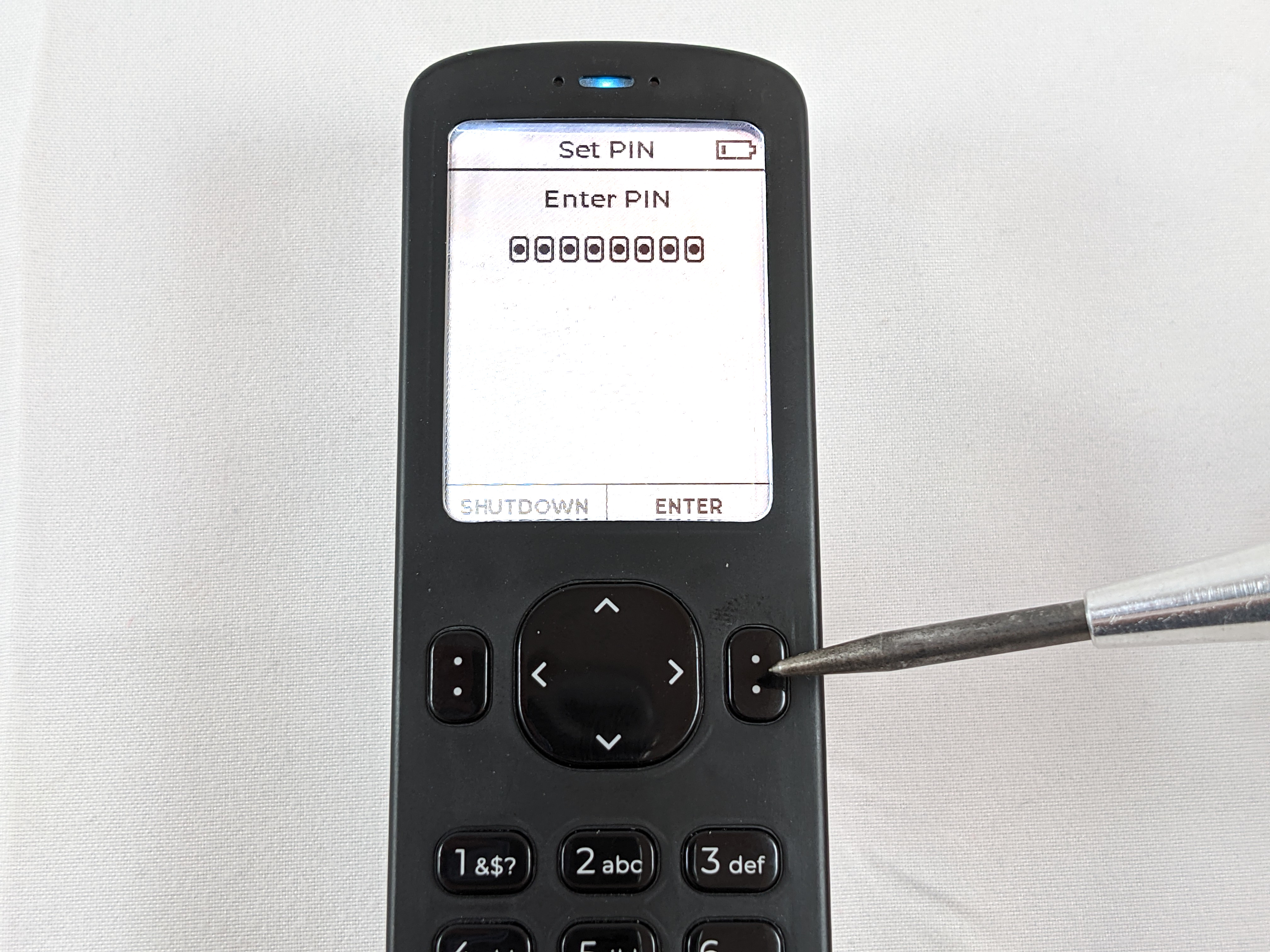 When finished press enter. You will then be asked to confirm your PIN by first re-entering the first 4-digits, confirming the two anti-phishing words, and re-entering the remaining part of the PIN.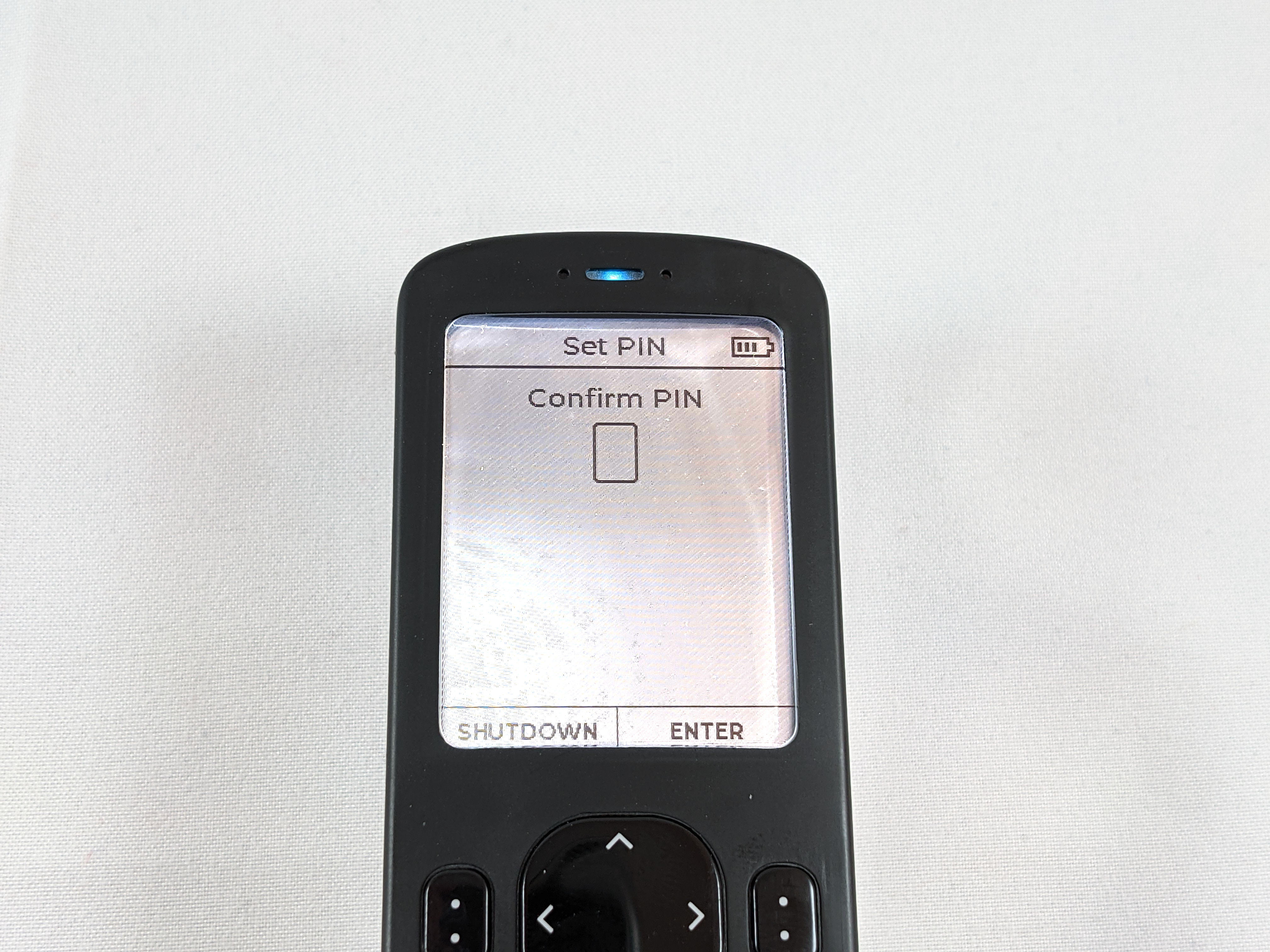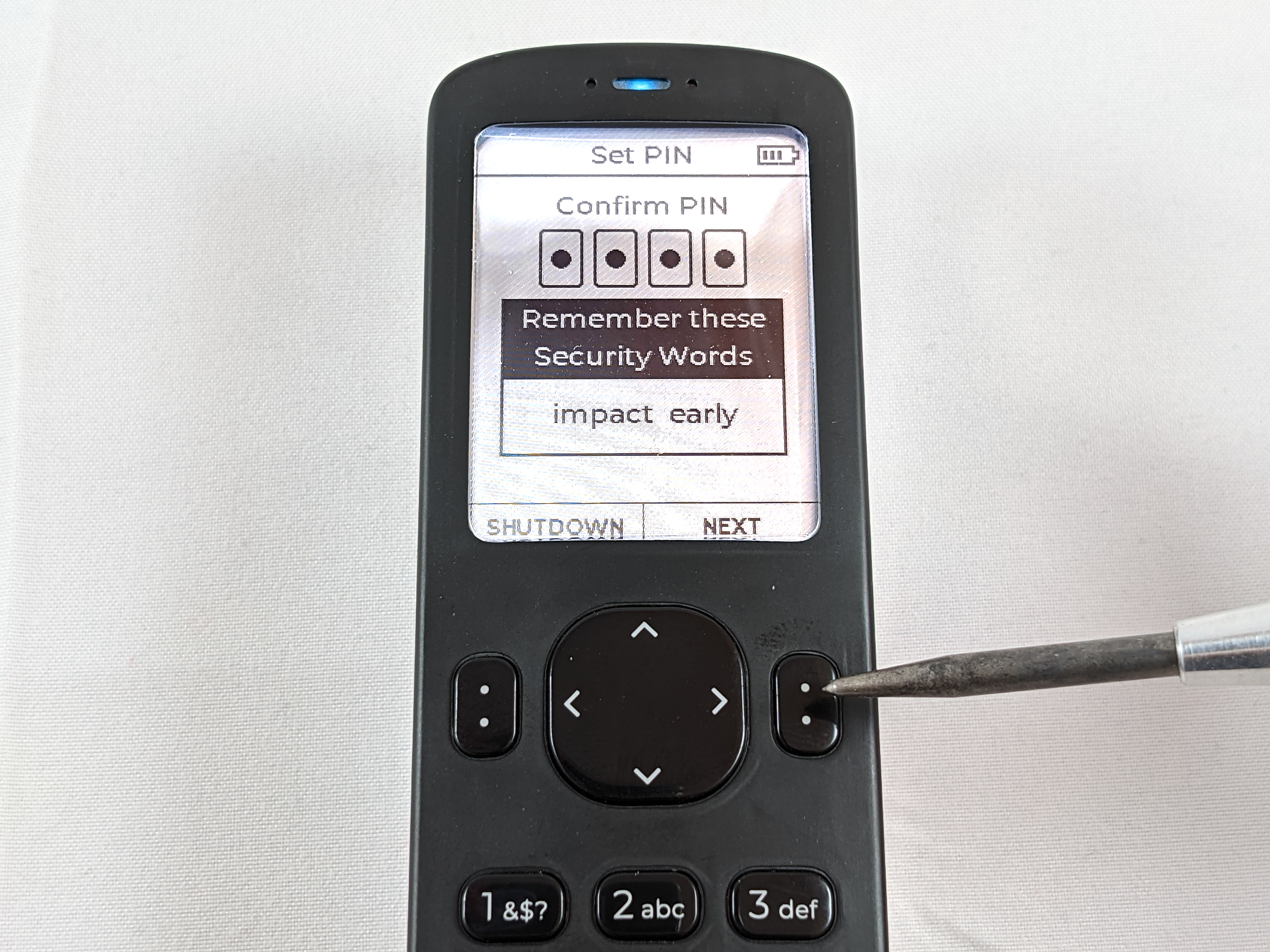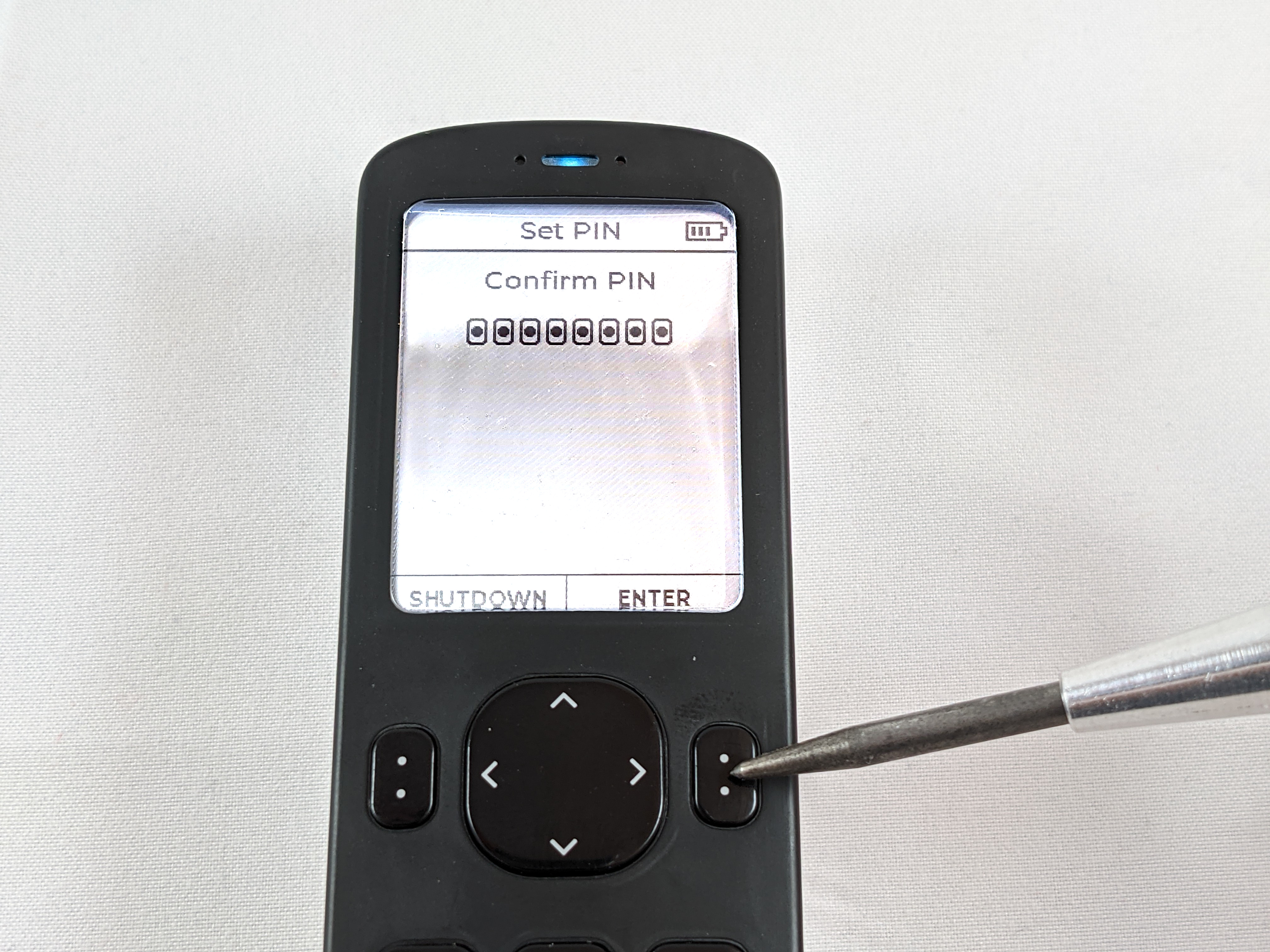 Again, press enter when finished and the Passport will save this information. From now on the PIN will be required to access your Passport. A lost or forgotten PIN cannot be retrieved from the Passport. No one can assist you with recovering a lost or forgotten PIN. The Passport will brick itself after 21 failed PIN entries. Be sure to write down and secure your entire PIN and the two anti-phishing words. Once the Passport is finished saving the PIN details, you will be at the main menu.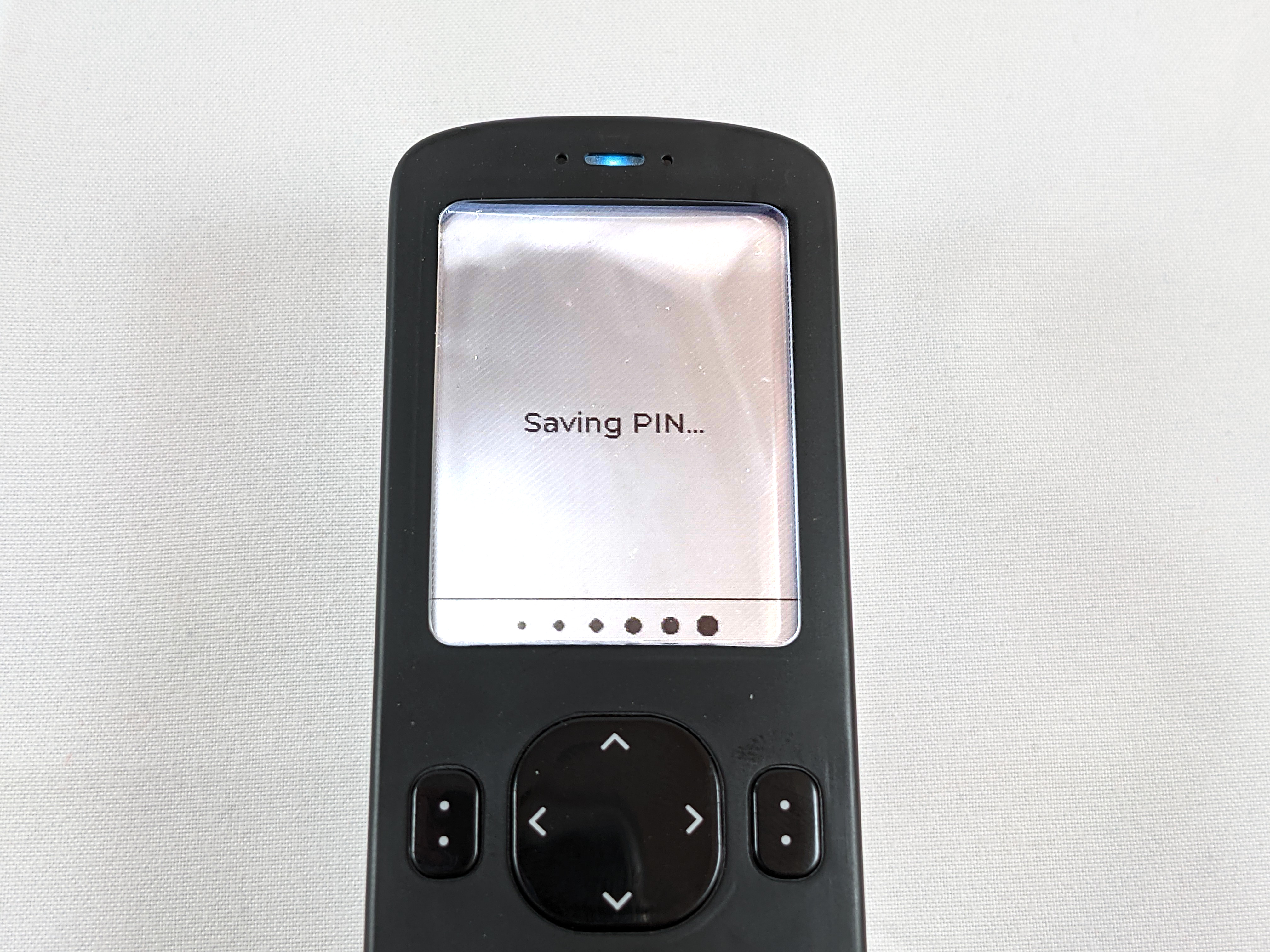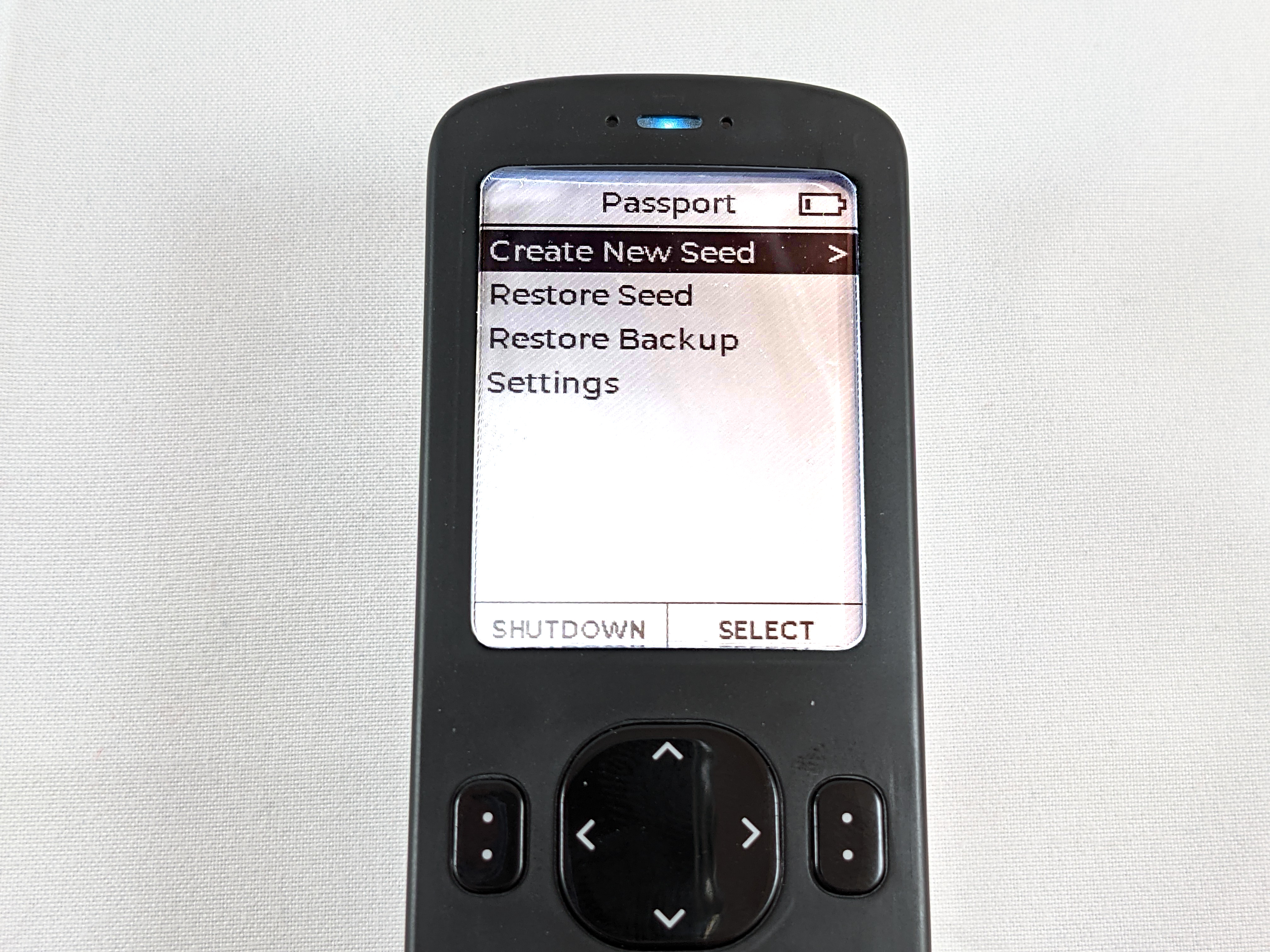 Before setting up your new cold storage wallet, it is a good idea to ensure the firmware is up to date.
---